Revolutionary ADHD Coaching
Learn the truth behind ADHD and unlock your full potential.
Your Innovator Brain - The Truth About ADHD.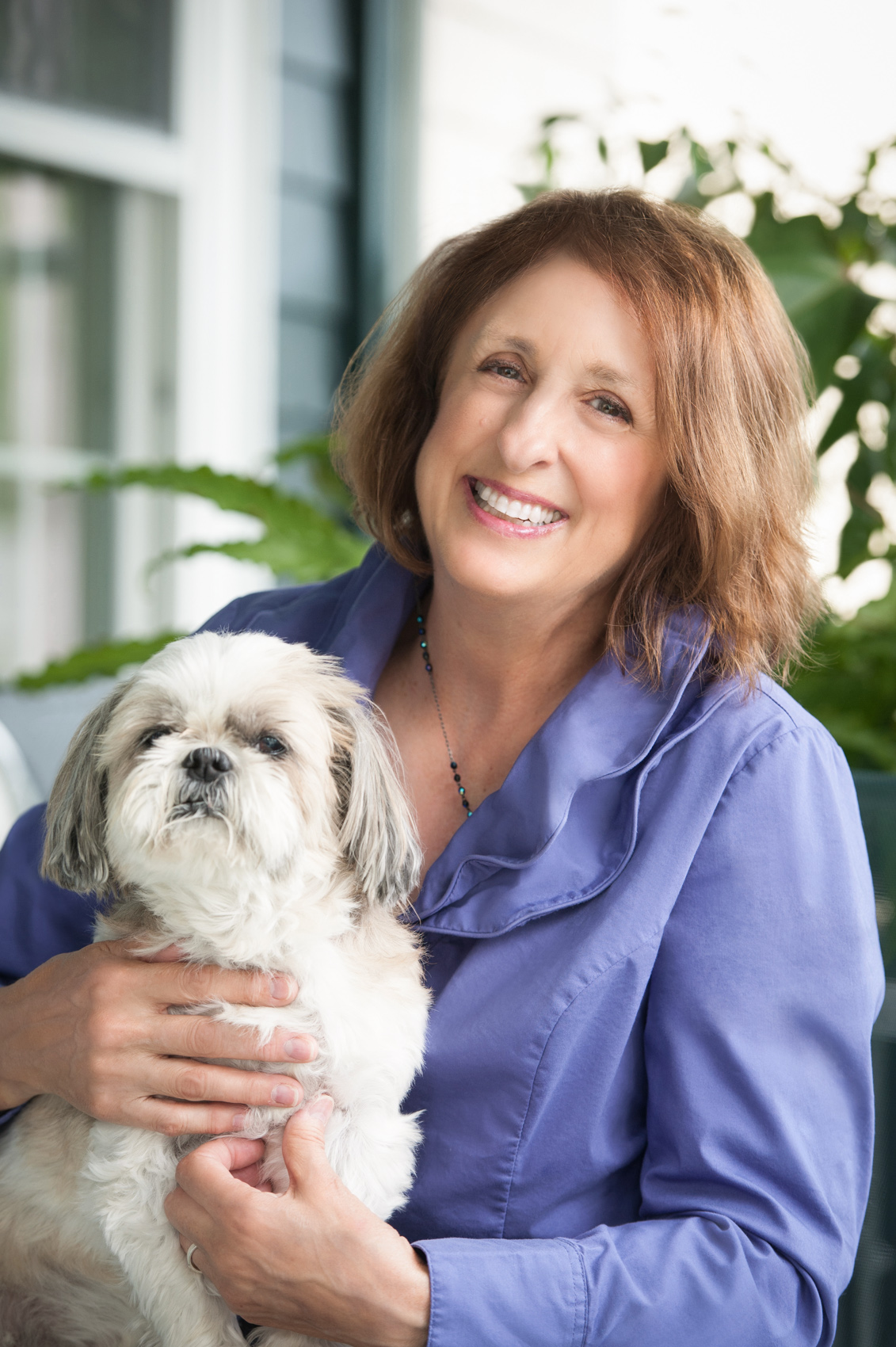 "Stop Procrastinating Now!" Coaching
Is procrastination stopping you from living a good life?
Now could be the perfect time to harness control over this success and happiness thief and live ADHD Free.
Your Innovator Brain Support Group
Based on 40 years of experience and research, my new book: "Your Innovator Brain  – The Truth About ADHD" shows those labeled ADHD exactly how to live free of the suffering and struggling associated with this brain type. In this support group you will learn along with others the best strategies for the way your particular brain functions.  Along with other participants, instead of your typical success "recipe for all" approach, you will have the opportunity to be coached to choose the best brain management strategies to allow you to create a reliable success blue print for your future.
 ADHD Success Coaching for:
Teens
College Students
Adults
Business leaders
Executives
"Your Innovator Brain – The Truth About ADHD" Book On Line Seminar
Learn directly from Carol about her groundbreaking book that will open up opportunities for you to move forward in life with greater success and control. Discover along with others the answers to some fundamental questions that are holding you back.
Do any of these apply to you?
You feel stuck and unhappy
You can't seem to communicate well enough
You waste time and procrastinate when you don't need to
You cycle through the same issues over and over again with no let up
You lack faith in your present and your future
Key people ( life partner, boss, friends, colleagues)seem to be losing faith in you and you are losing (or have lost) faith in yourself
Create more love, peace and self-satisfaction in your life. Break through barriers that keep you from learning what you are really capable of.  Join this seminar so you can start learning to Live ADHD Free and love your life!
Read my book (and please write a review):
Your Innovator Brain  – The Truth About ADHD – on Amazon.com, BarnesandNoble.com, most independent booksellers and Barnes and Noble bookshelves. And if your local bookstore isn't stocking it – ask them to!
About The Book
This is the story of how I discovered The Innovator Brain as a breakthrough for people incorrectly labeled ADHD. It's a guide to living a fulfilling, confident life through understanding the true nature of one's talents and strengths.
About The Author
Carol Gignoux is a pioneer and expert in the field of ADHD. For forty years, she has counseled and coached hundreds of people, including executives, couples, college students, teenagers, and young adults. With a master's degree, coaching and research, Carol has discovered that ADHD is really the "Innovator Brain Type."
A Few of Carol's Happy Clients
Individuals from all walks of life.
I suffered from memory problems and poor planning skills prior to meeting Carol. People would typically chalk up my failures to laziness or carelessness, even though I would put far more effort into my failures than my successes. Carol and I sat down and began working on concrete methods and mechanisms to help me succeed.
L. K.
Software Designer / Arlington, MA
Carol Gignoux helped me identify my personal strengths and apply them more effectively to improve my perform- ance at work. Her services have been worth many times what I paid for them. Considering that personnel costs are often an employer's greatest expense, any increase in employee effectiveness can lead to significant improvement. Carol's services are a great way to leverage this prime corporate resource.
J.Z.
Stock Analyst / Boston, MA
Carol's work helped me develop a strategy for focusing on my goals, prioritizing my tasks, and managing my time. Learning how to set my own house in order and developing an understanding of how to get to the core of what is most important helped me become a better corporate manager. I no longer dance around the issues, but instead I am empowered to 'take the bull by the horns' and make it work for me and those under me. This has created a positive transformation in the way I feel about my work, how productive I am, and how I'm viewed by senior executives, co-workers, and those on my team.
D. J.
Architect / Boston, MA
Carol has helped me see that I am so much more than my ADD. My productivity has skyrocketed, I am marrying the woman of my dreams, pursuing an inspiring career and am happier than I have ever been. It's amazing what working with a coach can do.
M. C.
High Tech / Newton, MA
Carol is able to draw on a rich reservoir of productive information. Her many years of experience makes her uniquely qualified to lead you on the right road to a brilliant future.
Bob Proctor
Chairman of the Board / LifeSuccess Institute
It took me 2 decades to find Carol but as a result, I now have a positive perspective on my life and myself. I still have the gifts that come with ADD but I've learned to use better tools to manage myself like a schedule to keep me organized, introspection to keep me aware of what is going on around me, and prioritization to keep things straight. Thanks Carol. You've made me happier, more confident, and life is much less of a struggle.
Working with Carol, I gained a solid foundation in learning who I was, how my brain works and what adjustments I needed to make to control my life and lead me on a path to success. It wasn't that I was a lesser person, in fact I learned how talented I truly was. It was not my brain type holding me back but my own self. Carol gave me the map, put me on the right course and taught me how to stay on that course to get to my end destination. For me there is no doubt that I will one day reach my current goal of being a guest speaker on Ted Talks, having a thriving consulting business and a food show. These are big dreams but with the launch of my company last year, I realized I already hit one milestone and that is just the beginning. If you want to change your course, find the path to true happiness, an easier and more rewarding life, it begins with Carol Gignoux.
Nicole Lamont
Portland, OR
One-on-one coaching is necessary because individuals have to be able to focus, organize themselves to be productive, carve out time to plan and vision, and to aspire to some- thing more than is in front of them. Carol is uniquely qualified to do this work in organizational and corporate environments where the focus is on higher productivity based on better prepared and knowledgeable workers, managers, and executives.
Bruce S.
Entrepreneur/Wine Importer / New York
Businesses are entities operated by individuals. The success of such operations is strongly contingent upon the ability of those who run them to employ 'best practices.' ADDInsights helps dynamic managers impart confidence and consistency into their own lives, benefiting the organization as a whole.
Doug G.
Attorney / Boston, MA
Carol's encouragement to concentrate on my abilities, rather than my limitations, has enhanced my confidence and feelings of competence and therefore my proficiency. Even though I want to change certain things in my life, I'm not the easiest person to help: I can be stubborn and resistant to suggestions. Carol has the sensitivity to deal with me where I am in any given moment or mood, and the flexibility to shift gears if a particular strategy isn't effective or doesn't resonate with me. Working with Carol helps me confront my apathy and avoidance, and navigate out of the pit of procrastination. She supports me in staying focused on what I want to accomplish and where I want to be in my life.
Kelli Foster
Cambridge, MA
In Couples Counseling, Carol has been wonderful at helping us develop routines for problem-solving on a regular basis and learning to relate in more supportive ways. She has shown us how to stop and understand each other's needs before coming up with solutions to disagreements.
Beverly Rich and Martin Kessel
Natick, MA
Wow! I'm ready to get going now. I came to Carol's presentation with many doubts and fears. I'm leaving with an open mind and some good steps that I can take to start moving in the right direction. I feel stronger and more hopeful than I've felt in a long time. Thank you, Carol!
Howard S.
Montpelier / Vermont
Carol Gignoux's presentation to the Methuen SEPAC on ADHD was very informative. She was positive and created hope in overcoming some of the challenging behaviors associated with ADHD.  I will definitely take advantage of some of the tips she provided.
Carol challenges me to stick to the things in my life that truly matter. As someone who started with lots of energy and little sense of direction, I'm now moving ahead. The discipline she has instilled frees me to focus on my future both imaginatively and practically.
R. J.P.
MBA Candidate / Cambridge, MA
Carol has cleared the fog and illumined the runway to enable me to plan, implement and perform my daily priorities with my wife and kids that are so very important to the health and well being of our entire family. Carol has the gift — listen and learn.
K.N.
Builder / Boston, MA
Carol has taught a number of classes on coaching AD/HD, consistently impressed students. She is engaging, knowledgeable and a delight to have in front of the room. She has a big heart and a great mind. Thanks for all you do, Carol!
Boston University
School of Social Work / Boston, MA
Ms. Gignoux demonstrates an uncanny ability to understand the challenges of individuals with ADHD… Her insight that ADHD is more of a learning difference, than a disability allows us to see our children's strengths… her years of experience as an educator and administrator will be invaluable to help school districts provide supports for these students in more inclusive settings.We highly recommend her presentations.
Michele DeParasis
Billerica SEPAC
Your coaching has made a huge difference in my life. I have read numerous books and attended many seminars, and while they were valuable, there has been nothing that has been as effective as the coaching you have provided. Because of your approach to success, I now embrace each day with more energy and drive than ever before. You have truly transformed my life and helped me become the confident, successful, effective person that I've always wanted to be!
R. B.
National Sales Director / Atlanta, GA
Welcome to Live ADHD Free!
Live ADHD Free offers professional ADHD Coaching and Consulting services for students, adults, couples, executives and business leaders. Founded by Carol Gignoux, M.Ed., one of the longest-serving ADHD (ADD) Coaches and Coach Trainers in the industry, her pioneering approach uses tailored strategies to ensure permanent behavior change. Combining her four decades of experience with cutting-edge research, Carol is also available as a business consultant and family counselor, bringing out the best in people with this brain type.
Your Resource for ADHD Coaching & ADHD Coach Training.
Carol's well known ADHD coach training program incorporates the highest level of ADHD coaching competencies in the industry. With Carol as their personal ADHD trainer, her students practice coaching from the moment they begin the program. This approach allows her to attract serious students who work hard to build a coaching business during their training. Nationally recognized as a public speaker, Carol conducts seminars and workshops throughout the United States, spreading her message: ADHD is not a handicap, but a different learning style that can become a valuable asset.